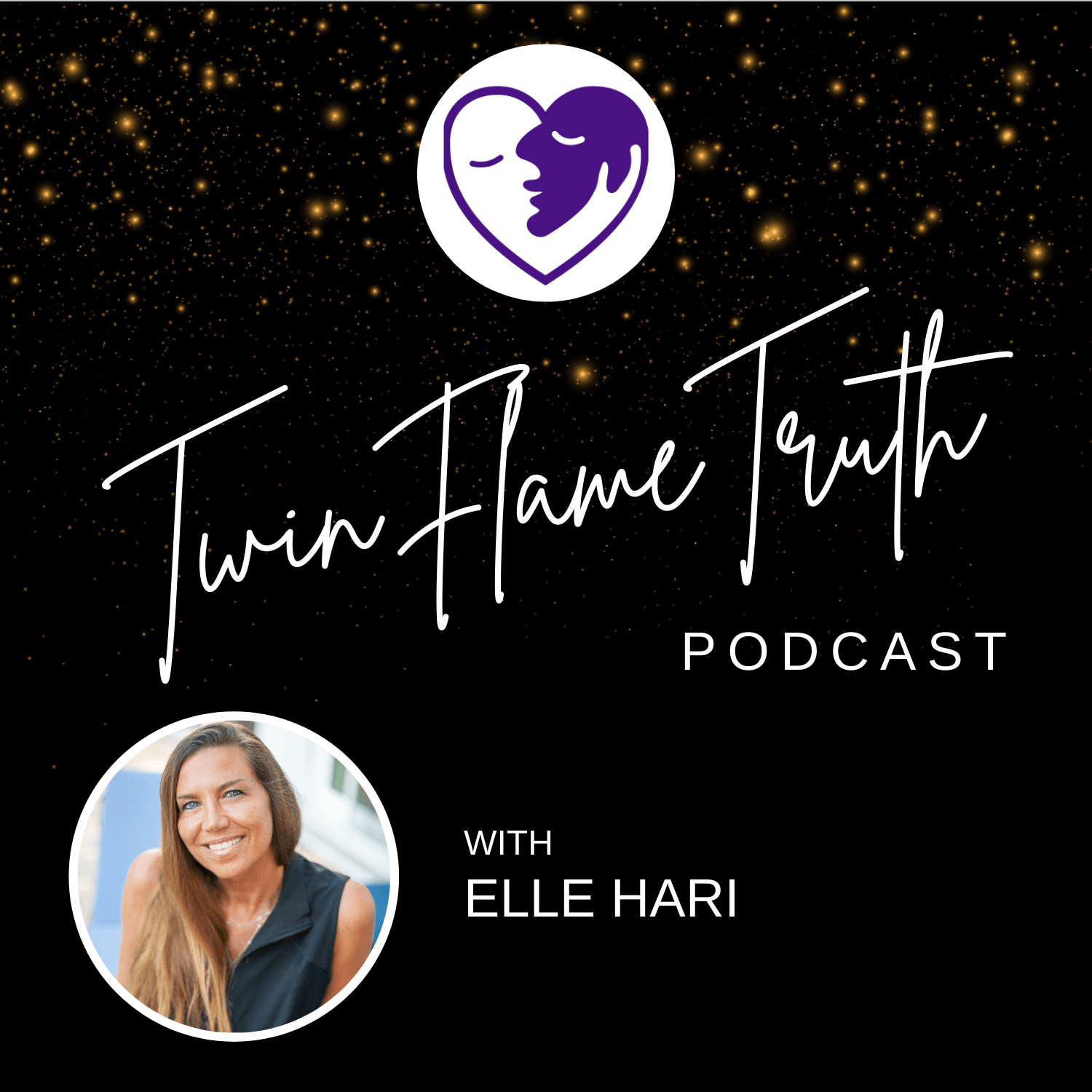 Twin Flame Truth is dedicated to helping listeners sift through all of the myths, misconceptions and untruths about the twin flame journey. Once you resonate with the truth, you will be able to advance along in your twin flame journey, so you can achieve true self-love and abundance and, ultimately, reunite with your twin flame. Your soul led you here for a reason. You are ready for the truth.
Episodes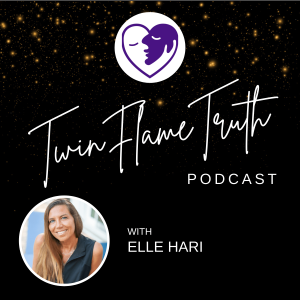 Friday Nov 25, 2022
Friday Nov 25, 2022
"Your fear-based energy doesn't allow you to have integrity. When you have integrity, you are your truth," explains host Elle Hari, Founder of Be With Your Twin Flame®. Fear can manipulate much about how we view ourselves and our Twin Flame. Today, Elle explains that we must work past our fears to live authentically from the perception of our souls.
If we listen to our fear-based energy, we are tricked into believing that we must always be physically near our twin flames. The truth is we are our own Twin Flame because even if our souls are in different bodies, our energies are always connected. Ultimately, we must acknowledge that we are never really separate as we continue our journeys into loving ourselves.
Don't let your fear-based energy lead to selling out your soul. Learn more about how fear affects your truth, the duality of energy, and why true love means loving yourself. 
Quotes 
• "The Twin Flame journey is all about loving yourself. The whole point of this journey is to learn to love yourself on the deepest level possible, and that level is your soul level." (2:26-2:37 | Elle)
• "Your fear-based energy doesn't allow you to have integrity. When you have integrity, you are your truth." (2:52-3:00 | Elle) 
• "The truth for every single being is that you and your Twin Flame are the same beings because you are your Twin Flame, so you are never separate. The illusion of separateness is fear-based energy." (4:43-4:58 | Elle) 
• "The truth has no emotion with it. The truth is just truth, and that's your soul." (11:53-11:58 | Elle)
• "You must put yourself first. It's not selfish to not sacrifice yourself. It's not selfish not to sell out. It's not selfish to not compromise anything about your truth. You have to love yourself first." (14:20-14:34 | Elle)
Links
To discover all of the ways we can assist you along your Twin Flame journey, please click here: https://linktr.ee/ellehari 
Take the free Twin Flame Quiz and check out the brand new Be With Your Twin Flame app here: https://be-with-your-twin-flame.passion.io 
Follow Alaya Life on Instagram: https://www.instagram.com/thealayalife/
Get your exclusive listener offer at Alaya Life ~ The Apothecary For Ascension™️ (will be applied at checkout): https://thealayalife.com/discount/elle15
Comments
(1)
To leave or reply to comments, please download free Podbean or
MMM MMM MMM MMM MMM 🙌🏽🙌🏽🙌🏽. NOW I'M GETTING SOMEWHERE. i've already put in over 2000+ hrs trying to find my way back to peace, my twin flame & outta this outer space of a twin flame journey lol, but NOW i see what was missing. i'm gonna delve into this podcast, but i already feel at peace, bcus now i get what was behind my longing & missing & his disappearance AGAIN. the expectations & fear based innergy. BOOM! he's been saying he wanted to be loved without conditions & expectations.🥴