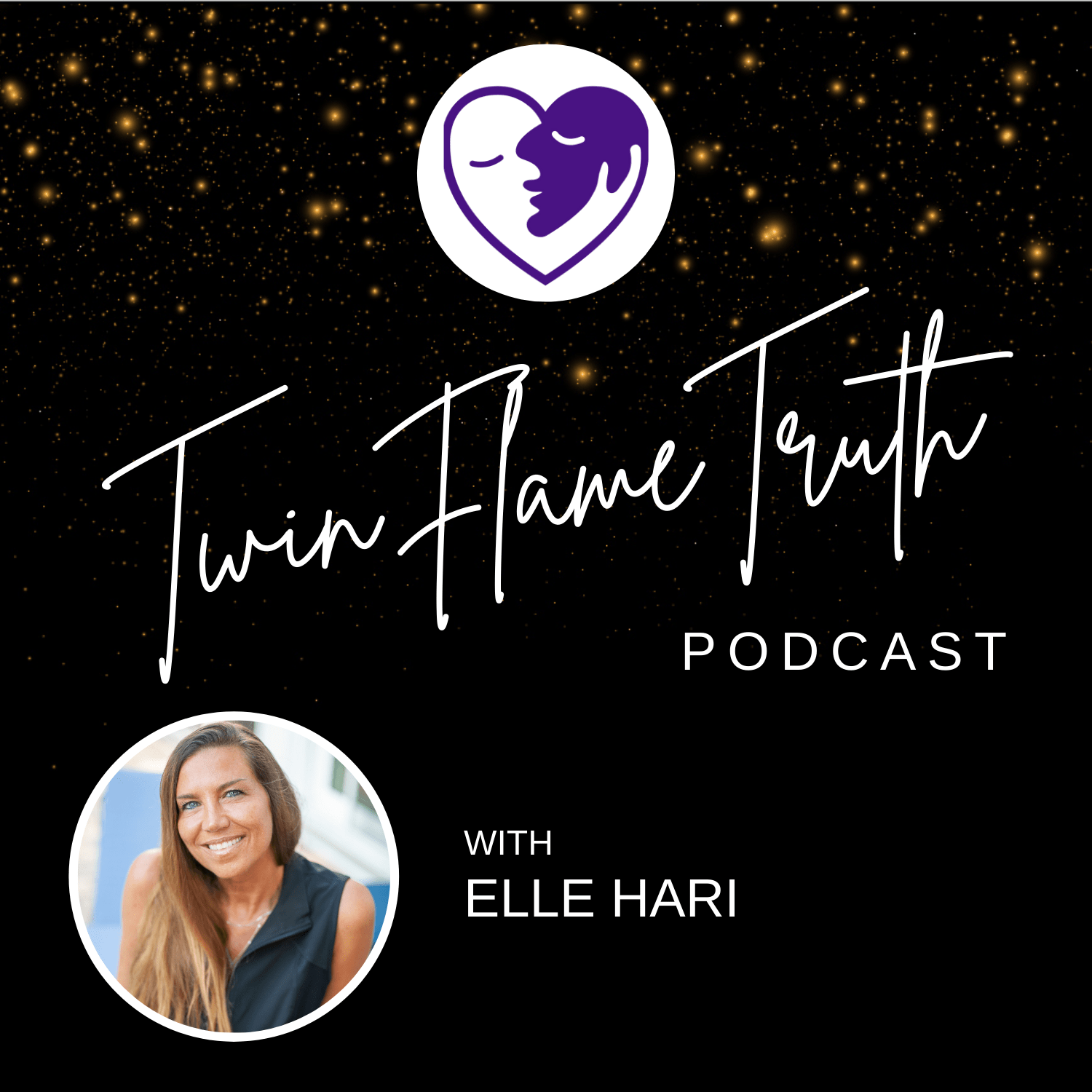 Do you ever worry that a past life or karma is disrupting the relationship between you and your Twin Flame? Contrary to popular belief, things like this actually have nothing to do with your journey at all. In today's episode, host Elle Hari explains why past lives and karma have no effect on the Twin Flame journey. 
According to Elle, when we focus on our past lives we are focusing on the past—where our fear-based energy largely resides. Since the Twin Flame journey is centered around ridding ourselves of fear-based energy, it is important that we shift our focus to the present moment. At the end of the day, nothing from the physical world travels with us once we leave our physical bodies. So nothing you or your Twin Flame did, said, thought, or felt in a past life will matter in this life. 
Tune into this week's episode of Twin Flame Truth® to learn more about the importance of shifting your focus from the past to the present so you can continue your journey towards ascension.
Quotes 
• "Whatever you or your Twin Flame said, did, or thought in any previous life is not going to matter." (04:19-04:27)
• "In every lifetime, whatever happens in the physical world stays there. You don't bring your physical world stuff with you when you transition out of your physical body." (04:38-04:47)
• "Your previous lives are in the past. And when you're focused on the past, guess what you're doing? You're feeding your fear-based energy." (06:47-06:56)
• "Karma does not exist between you and your Twin Flame because you're the exact same energy source." (09:10-09:14)
Links
Take the free Twin Flame Quiz and check out the brand new Be With Your Twin Flame app here: https://be-with-your-twin-flame.passion.io 
To discover all of the ways we can assist you along your Twin Flame journey, please click here: https://linktr.ee/ellehari 
Follow Alaya Life on Instagram: https://www.instagram.com/thealayalife/
Get your exclusive listener offer at Alaya Life ~ The Apothecary For Ascension™️ (will be applied at checkout): https://thealayalife.com/discount/elle15
Podcast production and show notes provided by HiveCast.fm