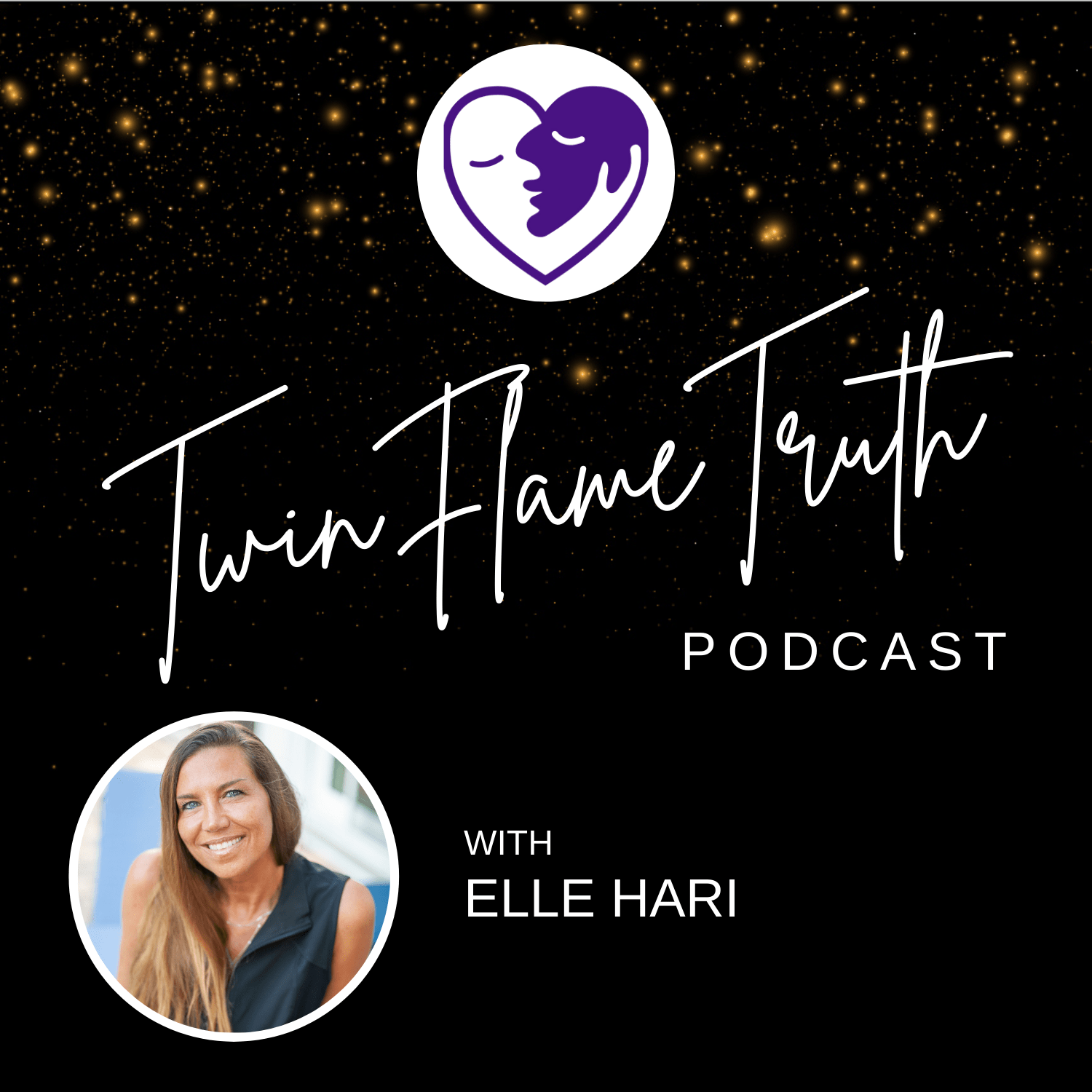 Throughout your Twin Flame journey, you will inevitably run into obstacles that prevent you from attaining a physical relationship with your Twin Flame, including death. Even though these hurdles may seem impossible to overcome, they are beneficial to your Twin Flame experience. In today's episode, host Elle Hari discusses how to handle physical challenges that arise along your journey. 
According to Elle, obstacles can come in a variety of ways. Whether it be location, age, gender, sexual orientation, or even death, almost everyone experiences some form of physical limitations during their journey. Rather than succumbing to elements of the physical world, Elle wants listeners to remember the true meaning behind the Twin Flame experience: love yourself unconditionally. When we drive out our fear-based energies, we allow our soul to be in control. Not only can your soul align and balance your energy, but it will also transcend any obstacle you may encounter. 
Tune into this week's episode of Twin Flame Truth® to learn more about common obstacles between Twin Flames, the strength of your soul, and how to rely on yourself to overcome any problem you endure in your physical existence.  
Quotes 
• "I think almost all Twin Flame relationship stories have some form of a physical obstacle." (01:44-01:50)
• "An obstacle is anything in the physical world that you can see, feel, touch, and hear that would preclude you from even considering being with this person." (03:51-04:02)
• "Obstacles happen because it is showing you that your soul is strong. It's no match for anything in the physical world and your soul will overcome, surpass, and transcend anything that can possibly be considered an obstacle." (04:34-04:50)
• "I don't care how astronomical, crazy, or impossible any kind of physical situation seems to be, your soul will make it work." (06:39-06:51)
• "Don't be discouraged by any kind of physical obstacle. There are no obstacles because your soul is a miracle. Your soul is perfect. It can do anything and it can surpass anything that's physical." (10:42-10:54) 
Links
To discover all of the ways we can assist you along your Twin Flame journey, please click here: https://linktr.ee/ellehari 
Take the free Twin Flame Quiz and check out the brand new Be With Your Twin Flame app here: https://be-with-your-twin-flame.passion.io 
Follow Alaya Life on Instagram: https://www.instagram.com/thealayalife/
Get your exclusive listener offer at Alaya Life ~ The Apothecary For Ascension™️ (will be applied at checkout): https://thealayalife.com/discount/elle15
Podcast production and show notes provided by HiveCast.fm