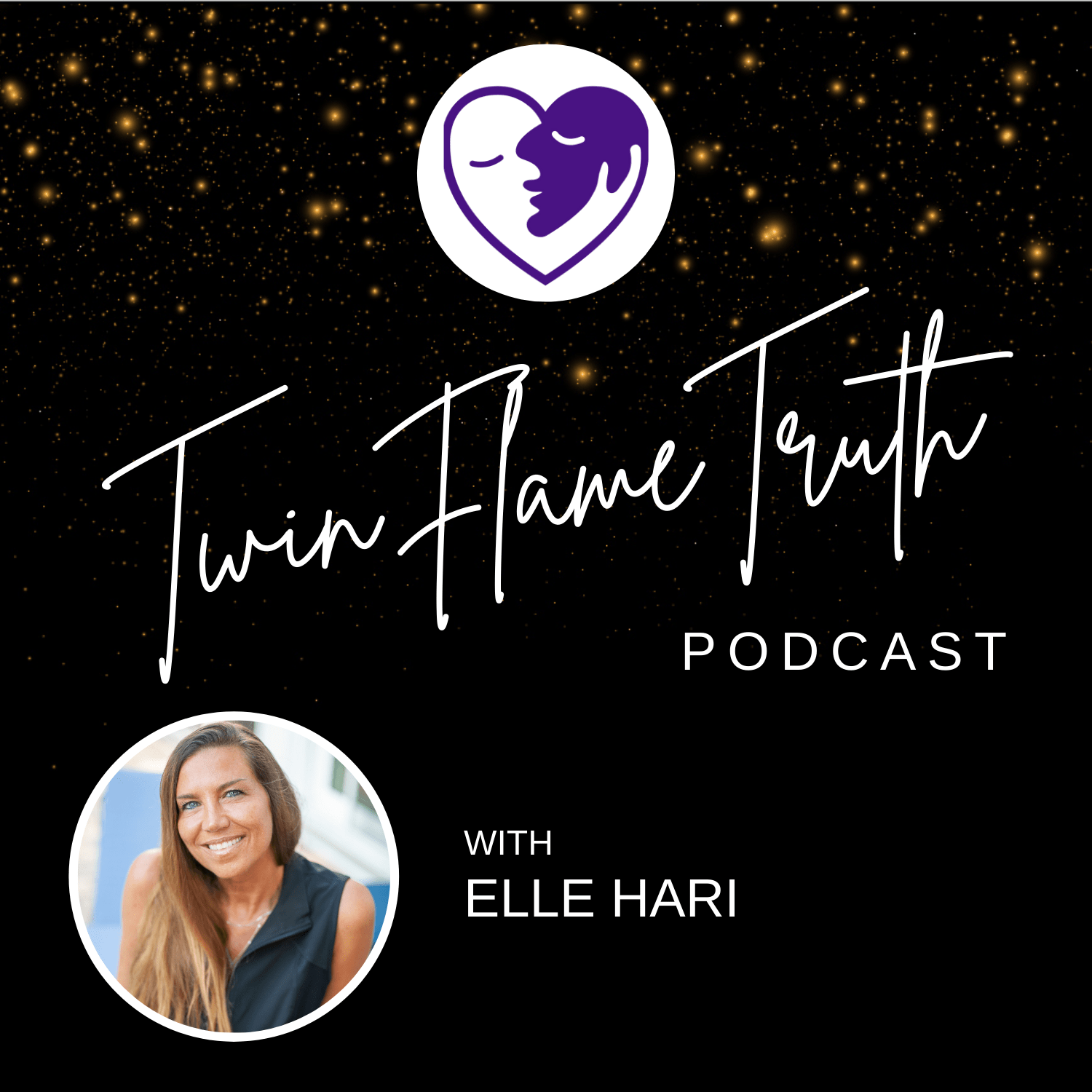 When it comes to having a physical relationship with your Twin Flame, you may picture it being a monogamous relationship. While having this kind of relationship with your Twin Flame is possible, host Elle Hari explains that it will look different than what society defines monogamy to be. In today's episode, Elle clarifies how the concepts of monogamy, boundaries and marriage apply to the Twin Flame journey.
Humans are not naturally monogamous creatures; rather, the concept was developed by the human mind to control and oppress people. Since this is a man-made idea, it is derived from physical, fear-based energy. So, if you desire a monogamous relationship with your Twin Flame, Elle explains that you are not coming from a place of love but rather one of fear and scarcity. Forcing conditions like marriage or monogamy onto your Twin Flame will only trigger your fear-based energy and push them away. Despite how we have been programmed, true monogamy can only exist between you and your Twin Flame because you are one soul. 
Tune into this week's episode of Twin Flame Truth® to learn more about the true meaning of monogamy and how to let go of all fear-based conditions, so you can truly love yourself and achieve a relationship with your Twin Flame. 
Quotes 
• "Monogamy came about as a way to actually oppress and control. How do I know this? Because humans are not a naturally biologically monogamous species." (03:22-03:32)
• "Love is not monogamy. Monogamy comes from fear." (04:54-04:57)
• "Marriage is being the same and being one, and that's you and your Twin Flame." (07:38-07:44)
• "Twin Flames are the only two people that monogamy can actually occur with, but it can't come from the mind. You can't intend it with your mind because that'd be pushing your fear-based energy onto your Twin Flame. And then where would your Twin Flame go? They would pull away." (08:09-08:28)
• "You can't set the boundary of monogamy and then also be with your Twin Flame. It won't happen because setting that boundary is not loving yourself." (09:44-09:53)
Links
To discover all of the ways we can assist you along your Twin Flame journey, please click here: https://linktr.ee/ellehari 
Follow Alaya Life on Instagram: https://www.instagram.com/thealayalife/
Get your exclusive listener offer at Alaya Life ~ The Apothecary For Ascension™️ (will be applied at checkout): https://thealayalife.com/discount/elle15
Podcast production and show notes provided by HiveCast.fm